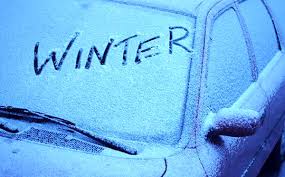 As winter is upon us, many of you have asked the question…Is it safe to do windshield repair in cold weather? While repairing windshields outside in the bitter cold is not ideal, it can definitely be done. For best results, take the following tips for cold weather repairs.
 In frigid temperatures, don't store your resin and equipment in your vehicle overnight. Bring your windshield repair kit inside with you so the next day it is warm and ready for your first repair. Keep your resin warm during the work day. If need be carry your resin bottles in your pocket.
Warm the windshield with the defroster. To keep the windshield from cracking, make sure not to over heat the glass. Around 70 degrees Fahrenheit is optimal. If the defroster is not available then use a lighter to warm up the area to be repaired. Again not too hot.
Allow for extra time during the curing process. Usually an extra 2 minutes is adequate as long as the you have ample sunshine. For partly cloudy conditions, add another minute or two.
If you are using a UV lamp, try to keep that warm as well for optimal curing power.
As always never attempt to repair a windshield that is wet. The break needs to be completely free of moisture for the repair to work.
I hope these tips will help you this winter perform the very best repairs possible. Of course the very best cold weather solution is to perform your repairs indoors if that is at all an option.